The skin is the largest organ of our bodies. Through its responses we are able to learn quite a bit about what is going on (good and bad) in our bodies. I acknowledge that I am still excreting anesthesia from the birth of our third son, dealing with postpartum ickiness and overindulging in sweets. So, there is no surprise that my skin is responding.
It started with these little bumps on my face, which expanded to patches of ash on my face. Oh, I hated it! I felt like Ms. Shug had just come to the door.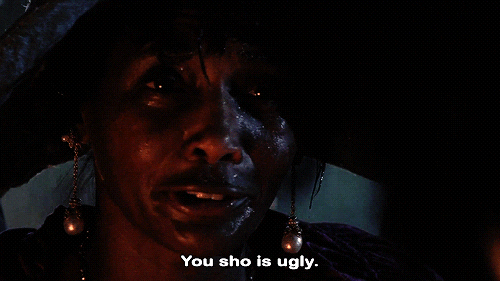 I decided to take care of my skin with my old trusty – coconut oil. While it soothed my skin and resolved the raised bumps, the ash would still appear intermittently. It was making me upset. That's when I remembered the goodness that was included in my Vitamin M Box. Whooo-hooo!
I grabbed that good Land and Sea Detoxifying mask and got the party started.
Product
It looks like dirt. The simplicity immediately makes me feel close to nature. I love it. There really is not much of a fragrance, which is good thing. Strong fragrances for facial products scare me a bit. We'll call the fragrance earthy.
Ingredients
With my sensitive skin, it is a must that I know what is going onto it. Before making plans to use the mask I of course checked out the website. Hey, I'm digging their vibe over at Cocoa Butter Mothers. Let me just say that. The ingredients passed the test with no tree nuts (and/or shea). I was also delighted to learn that there were some certified organic ingredients in this product as well.
Ingredients: Kaolin Clay, French Green Clay, Bentonite Clay, Green Tea* Powder, Activated Charcoal, Kelp* Powder, Essential Oils of Frankincense, Myrrh, Lemon, Bergamot, & Palmarosa. *Organic
The Process
The instructions advise us to mix the product with a liquid of our choice. Because I am a coconut freak, I of course chose coconut water. I usually use Harmless Harvest, but the C20 would have to do for the day.
After mixing the coconut water with the mask, it looked something like this. The consistency was not too watery nor too thick. It was very light.
I applied the mask and let it work.
I could feel it tightening as the minutes passed by and don't you know my husband and 4-year-old came home just in time to see me in all my glory. The looks I got were soooo funny. I love being the only woman in the house. LOL!
Ta-daaaaa! My skin felt great and I finished my process with some good old unrefined coconut oil and felt amazing. Thank you Cocoa Butter Mothers!
Peace.