Listen, Linda. I love music, entertainment and black people. Though my seasons of the BET Awards have waxed and waned, I was one hundred percent here for it this year! When I tell you I watched to top moments of the BET Awards with Ray J and Brandy, followed by the Red Carpet and then finally the award show…yeah I was here for all of it.
Let's get to my fave five moments of the show.
#5: Cardi B's Acceptance Speech
I have what you would call a level of respect for Cardi B – woman to woman. I know parts of her story that she has publicly shared and I just appreciate her authenticity. She is who she is and I can never hate on a woman for being herself. Respect all day.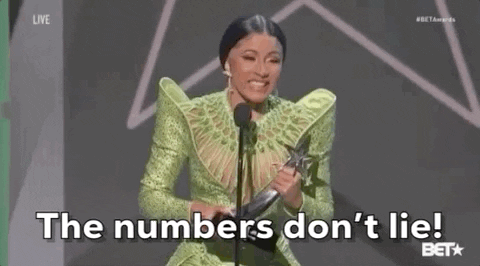 "Sometimes I feel like I'm not doing too much and sometimes I feel like I'm doing too much. It's like you're never m**** perfect to these people, but the numbers don't lie."
#4: Migos
I have a sixteen-year-old son. These guys are my way of connecting to this guy. In all honesty, I kind of like them. I was digging the two-step at the end. And yall, my son and I even had a conversation about it. Win!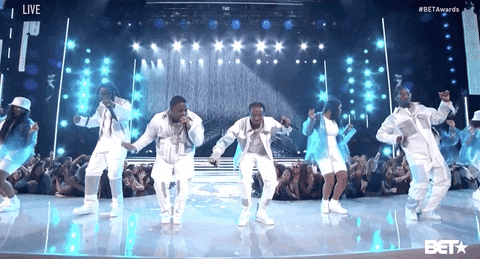 #3: Lizzo
When I tell you I was smiling the entire time, yall! If there is one thing I appreciate, it is a woman loving on herself. The bougie-boo in me was like what in the world is this wedding cake routine all about, then the beat and the jiggling got me. Yes, hard beats are cryptonite for my bougie. She won me over. As a gemini, she touched a special place in my heart. The pleasant and sweet one then *click-click* it's gutta! I love her!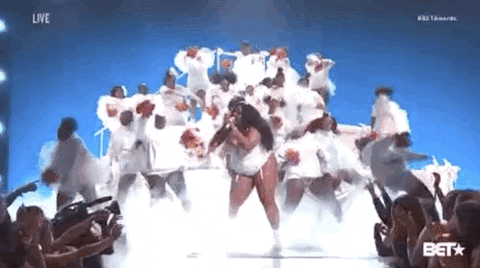 "Don't text me. Say it straight to my face."
Okay, last to thing…how can we forget how this woman started playing the daggone flute! Like, where did it come from? I LOVE LIZZO!!!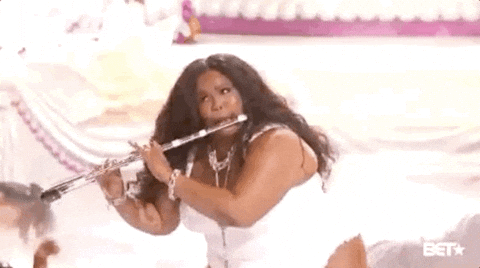 #2: HER
Okay, okay, it is no secret that I am a fan of HER. I just cannot quit HER. She takes me back to the days of writing out song lyrics, yall. This talented soul did a poetic, social justice, spiritual, melodic infusion that had me stuck. The all black, peeks of bling, beret and subtle and tasteful glimpses of skin. Yes!
I want to quote her entire spoken word performance. At the end of the day "The Lord is coming."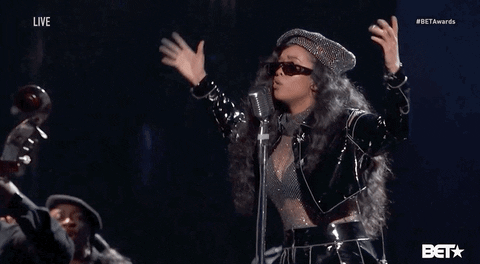 Shout out to YBN Cordae. His piece had me going. Good purposeful performance. Thank you!
#1: MJB
Okay, yall. I got up out of my comfy chair and did some daincin! I am a fan of this woman – Mary J. Blige. Her music got me through some serious times. She has been my style icon through the years. She deserved this lifetime achievement award and she certainly showed off with bringing all these wonderful people out and truly taking me back.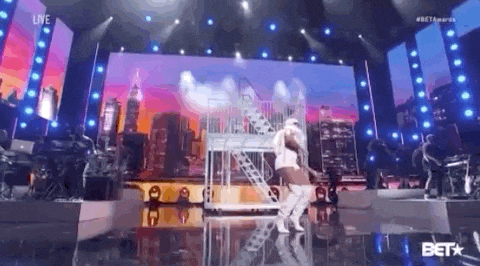 So, my son and I talked about this performance too and yeah, she was tired, but I do NOT care! She can do that. Let's talk about who she brought out though. Lil Kim…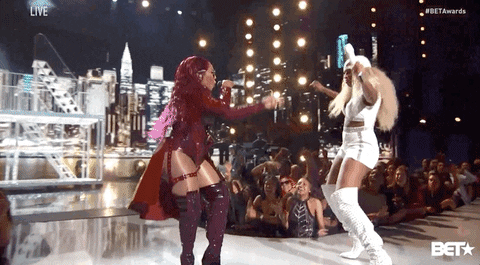 M-E-T-H-O-D Man! Yall, I could not handle that one too good. I'ma stop typing…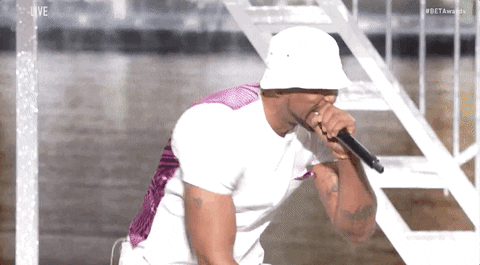 Overall, it was a good show filled with memorable moments, who in the world is that and numerous babies. It helped me to appreciate us on a number of levels and forced me to wonder how my parents must have felt years ago.
I love music.
Peace and Love.